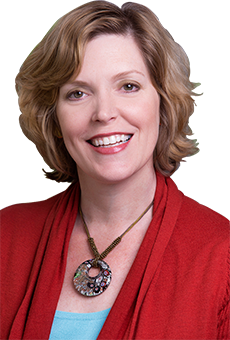 Welcome!
Celebrating 12 years
of Organizing Atlanta!
Posted on Tuesday, November, 3rd, 2015 at 11:28 PM (No comments)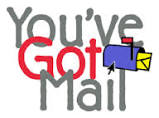 You're about to start a big project, but first you want to give e-mail a quick check. One hour later, you close e-mail and wonder where the time went. Your whole schedule's thrown off. You vow to not let that happen again.
Usually the problem is your e-mail in-box. You want to get it under control, with a few minutes answering e-mail here, and a few minutes sending and forwarding there. If the types of e-mails in your in-box don't change and the way you handle them doesn't either, then it's likely more time will disappear from your schedule. Read more...
Posted on Monday, September, 21st, 2015 at 10:35 PM (No comments)
If your work e-mails are piling up — or you know someone who is drowning in work e-mail — this is an open invitation to join me on Wed., October 7, when I present for ROAM Galleria's Lunch and Learn from Noon to 1 p.m.  ROAM Galleria is a business gathering place near Galleria Mall at 285 and 75 in Atlanta.
My session, "Tame your e-mail and take back your work day,"  is a shorter, but still powerful version of the one-on-one e-mail management sessions that I offer business clients.
Posted on Tuesday, August, 25th, 2015 at 10:00 AM (No comments)
In January 2015, I had the privilege of being interviewed by consumer advocate Dale Cardwell for his TrustDale Radio Show. We talked about organizing and productivity in the office to highlight "National Clean Off Your Desk Day!"
If you've never heard it, the TrustDale Radio show features advice and tips on how to find reputable contractors and avoid scams.
If you'd like to listen to it, here's  the  link on my YouTube channel.
Posted on Thursday, January, 2nd, 2014 at 1:42 AM (No comments)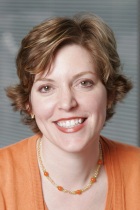 Laura Ray has been named President of the National Association of Professional Organizers (NAPO) – Georgia Chapter, effective December 9, 2013. Laura, who was in her second term as Vice President of the NAPO-Georgia Board 2013-14, and in her third year on the Board, was voted in after the current President resigned.
The Organizing Authority(R), the National Association of Professional Organizers (NAPO), is the premier association dedicated to the field of organizing. Since forming in 1985, NAPO has been dedicated to serving its members through education, networking, industry resources, and promoting the profession to the public.
Posted on Sunday, October, 27th, 2013 at 8:23 PM (No comments)
From Entrepreneur.com:
"High five! The average worker spends 28 percent of the workweek reading and answering e-mail, according to a study by McKinsey Global Institute. Keeping e-mails brief and to the point can help you reclaim some of this time. Try limiting your messages to five sentences — it not only will increase productivity, but also will improve your chances of getting a reply. For more: entrepreneur.com/5sentences."
Posted on Friday, January, 27th, 2012 at 12:09 AM (No comments)
I train individuals on how to take control of their e-mail and work more effectively. One simple solution is to UNSUBSCRIBE from publications and regular advertisements — even from your favorite stores. Most people say, "It only takes a second to delete the (unwanted) e-mail." So, they've never taken the time to unsubscribe. Here's the truth:
If you receive 10 unwanted e-mails on a weekly basis and 10 more e-mails that arrive on a monthly basis, that adds up to 640 e-mails a year. If you take a few minutes to unsubscribe the next time you see these unwanted e-mails, you will protect your in-box from 640 e-mails! Yes, these are e-mails that you won't have to deal with at all!
Posted on Thursday, October, 6th, 2011 at 1:27 PM (No comments)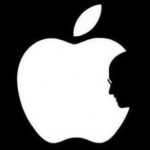 "The most compelling reason for most people to buy a computer for the home will be to link it into a nationwide communications network. We're just in the beginning stages of what will be a truly remarkable breakthrough for most people — as remarkable as the telephone." Steve Jobs, 1985 interview
Posted on Saturday, April, 16th, 2011 at 12:02 AM (No comments)
Now there's a title that grabs your attention. What? Never check e-mail in the morning? Organizing guru and author of "Never Check E-mail in the Morning" Julie Morgenstern says devoting the first hour of the day to a critical task starts the day with you in charge and not the other way around. Makes sense!
I met Julie last week in San Diego at the annual conference of the National Association of Professional Organizers. More than 700 organizers attended, including some from the Netherlands, Brazil, Canada, Philippines, Australia and Japan!
Posted on Sunday, March, 20th, 2011 at 9:44 PM (No comments)
One of my favorite time-saving e-mail tips is to do this first BEFORE opening any e-mail:  Delete everything you can without opening it. This includes junk mail, trails of e-mails that are not helpful to you, "fyi" e-mails that are not critical to your life or work right now, and e-publications that you don't have time for that day or week. And an added bonus:  this also helps you remember who is in charge of your e-mail — take control!