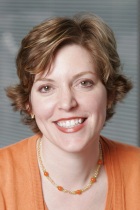 Welcome!
Celebrating 10 years
of Organizing Atlanta!
Posted on Thursday, August, 30th, 2012 at 6:55 PM (No comments)
Posted on Wednesday, July, 18th, 2012 at 3:46 PM (No comments)
"If we keep doing what we're doing, we're going to keep getting what we're getting" — Stephen R. Covey
I like how Stephen Covey's systems tied the "to do's" to values. For example, keeping my house in financial order is not the most fun, but it's part of my value system. So any "to do" that is financial-related makes it to the top of the list. Thanks, Stephen!
Nice article on Stephen Covey's impact:
http://www.usatoday.com/money/story/2012-07-16/stephen-covey-appreciation/56258068/1
Posted on Wednesday, July, 11th, 2012 at 9:50 PM (No comments)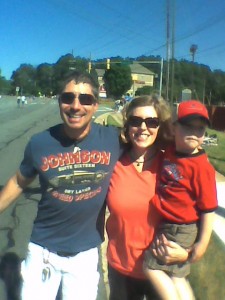 I met the "Auction King" at a recent Marietta event. Paul Brown (L), star of The Discovery Channel's reality show "Auction Kings", said he's enjoying being noticed around town. He owns Gallery 63 auction house in Sandy Springs, which is chock full of amazing things for sale at auction.
I've checked out the show — and the gallery — in my quest to help people get rid of their stuff. A jukebox is a tough one to get rid of. With hopes of selling one for a client, I contacted the gallery. They weren't interested, but recommended a jukebox repair person, who eventually led me to a buyer! The client was so happy, and boy, do I know a lot more about jukeboxes now! Read more...
Posted on Thursday, May, 24th, 2012 at 3:52 PM (No comments)
I'm pleased to be the new Vice President for the National Association of Professional Organizers (NAPO) – Georgia Chapter. NAPO, known as "The Organizing Authority (R)",  is the leading network of professionals working as organizing consultants. We also have associate members who are local businesses that are retailers or manufacturers of organizing products or services. This is my second year on the Board of Directors. It's a fantastic group!
Photo: 2012-2013 NAPO Board of Directors. Laura Ray is second from the right with the big smile.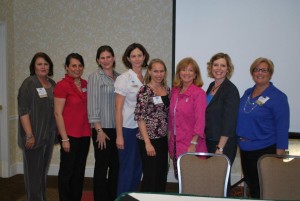 Posted on Friday, February, 24th, 2012 at 3:08 PM (No comments)
I had a great time on Good Day Atlanta (Fox 5) today! The staff and anchors were so nice. Anchor Buck Lanford interviewed me about organizing your closet as part of their Get Organized Week series. They were most impressed with the Cap Rack, which can hold about 16 baseball caps or golf visors.
My philosophy about closets that I shared:  Your morning closet experience can be great or chaotic. Getting more organized helps set a better tone for the day.
Watch my Fox 5 clip or just check out my tips and product recommendations from the show: Read more...
Posted on Thursday, October, 6th, 2011 at 1:27 PM (No comments)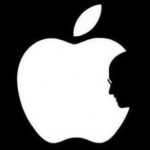 "The most compelling reason for most people to buy a computer for the home will be to link it into a nationwide communications network. We're just in the beginning stages of what will be a truly remarkable breakthrough for most people — as remarkable as the telephone." Steve Jobs, 1985 interview
Posted on Monday, October, 3rd, 2011 at 12:25 PM (No comments)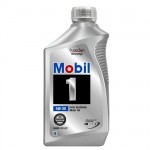 I clean out a lot of garages. It's rewarding, but not that easy getting rid of some of the contents that the homeowner doesn't want anymore, like motor oil. But here are a few tips for you that I've learned along the way:
– Motor oil or gasoline that is still good can be given to a neighbor, a worker in the neighborhood (lawn maintenance crew) or a nearby service station.
– Old motor oil can also be given to a service station to be disposed of. Read more...
Posted on Sunday, July, 17th, 2011 at 11:18 PM (No comments)
I had the privilege of helping out with a house built by ABC's "Extreme Makeover: Home Edition" on Friday, July 15. As a member of the National Association of Professional Organizers, our Georgia chapter was invited to help load-in the contents of the home located in Madison, Ga.
The construction crew had finished the house for the deserving family, which includes 9-year old Anaiah Rucker who saved her sister's life. Our duties included unloading trucks, setting up the kitchen, picking up trash and anything else they needed! We won't be on the show, but it was really fun to be a small part of a huge heart-warming project. Read more...
Posted on Thursday, July, 7th, 2011 at 10:11 PM (No comments)
I love learning from my clients. One client, an artist, already had a stellar system of daily to-do folders when I met her. She has 7 folders, one for each day of the week. What colors did she choose that would be easy to remember?
Red, Orange, Yellow, Green, Blue, Indigo and Violet. For all you color fans out there, it's the old stand-by, ROY G. BIV! That's the mnemonic to help remember the sequence of hues in the visible spectrum and in rainbows. (Thanks to Wikipedia for the definition.)
Posted on Saturday, June, 11th, 2011 at 11:03 PM (No comments)
You've probably heard of the National Do Not Call Registry. If you have registered your phone numbers, you have greatly reduced the number of telemarketing calls you receive. Even one less call saves you time. If you never got around to it, the time is now.
I just heard cell phones were about to be subject to telemarketing calls. The Registry web site says otherwise (see Question 10): http://www.ftc.gov/bcp/edu/pubs/consumer/alerts/alt107.shtm.
Now, you may be asking like I was this week, when does my registration expire? I do have the document in a file, but I found good news online. Your registrations now never expire! See for yourself:  http://www.ftc.gov/opa/2008/04/dncfyi.shtm