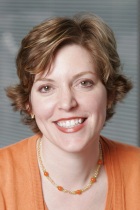 Welcome!
Celebrating 10 years
of Organizing Atlanta!
Posted on Saturday, April, 16th, 2011 at 12:02 AM (No comments)
Now there's a title that grabs your attention. What? Never check e-mail in the morning? Organizing guru and author of "Never Check E-mail in the Morning" Julie Morgenstern says devoting the first hour of the day to a critical task starts the day with you in charge and not the other way around. Makes sense!
I met Julie last week in San Diego at the annual conference of the National Association of Professional Organizers. More than 700 organizers attended, including some from the Netherlands, Brazil, Canada, Philippines, Australia and Japan!