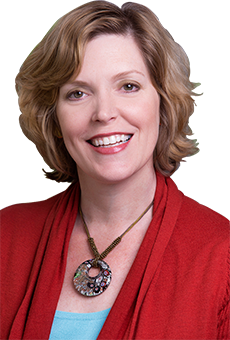 Welcome!
Celebrating 12 years
of Organizing Atlanta!
Posted on Monday, November, 7th, 2016 at 1:14 PM (No comments)
Clear the clutter! Did you know clutter is just postponed decisions? If you have a space full of decisions and need help, don't miss this video clip below. Of course, you can contact me for help, too!
My 4-minute interview with Karen Graham on how to start Clearing the clutter in your home ran live on Fox 5's Good Day Atlanta in 2016.
Posted on Monday, January, 25th, 2016 at 9:19 PM (No comments)
Clear the clutter in your home this year! Watch tips from my TV appearance today (Jan. 25) on Fox 5 Good Day Atlanta!

Posted on Tuesday, August, 18th, 2015 at 10:00 AM (No comments)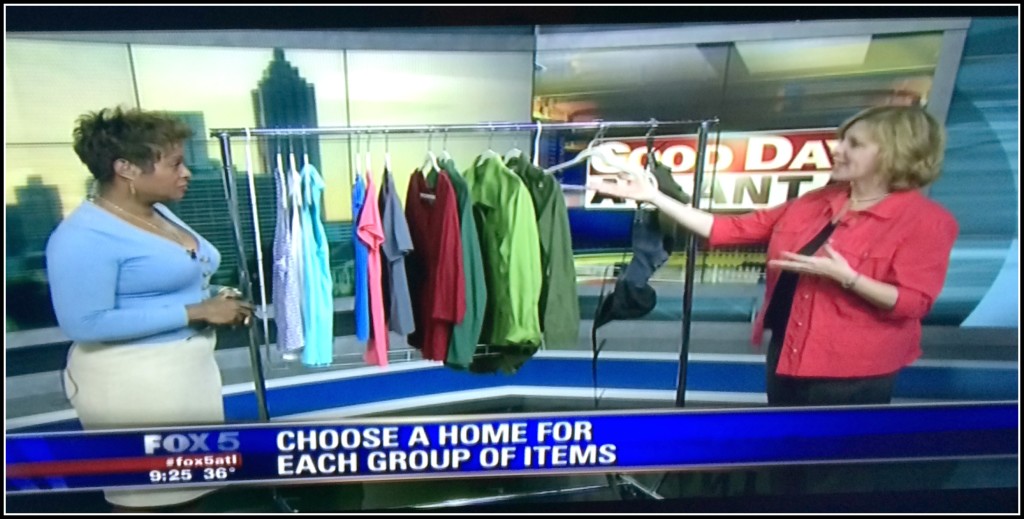 I started the New Year off with a TV appearance on Fox 5's Good Day Atlanta on January 14, 2015 talking about getting control of your closet.
Here are my tips below from the show, or watch Fox 5's show HERE on my YouTube channel.
Closet Organizing Tips by Laura Ray

Many people are overwhelmed as to where to start when they want to organize their closet. Here are 4 simple steps to get you started in the right direction:
Break the project into small chunks. First, group like items.
Posted on Tuesday, September, 9th, 2014 at 1:33 AM (No comments)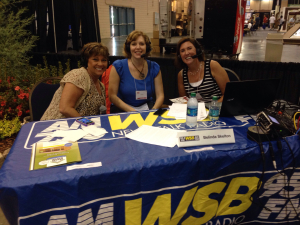 (L to R) Lisa Carlquist, Laura Ray and Belinda Skelton
I had a great time as a guest on Belinda Skelton's WSB Radio show, broadcast live from the Atlanta Home Show on Saturday, September 6, 2014. Her other guest was Lisa Carlquist, from one of my favorite vendor partners, Artisan Custom Closets. We talked about organizing closets, garages and paper stacks in the hour-long call-in segment.
We discussed how long to keep paper, and I mentioned the list would be on my site. Here's the link: http://organizeatlanta.com/general/keep-it-or-toss-it-how-long-do-i-keep-paper/
Posted on Thursday, January, 2nd, 2014 at 1:42 AM (No comments)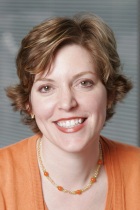 Laura Ray has been named President of the National Association of Professional Organizers (NAPO) – Georgia Chapter, effective December 9, 2013. Laura, who was in her second term as Vice President of the NAPO-Georgia Board 2013-14, and in her third year on the Board, was voted in after the current President resigned.
The Organizing Authority(R), the National Association of Professional Organizers (NAPO), is the premier association dedicated to the field of organizing. Since forming in 1985, NAPO has been dedicated to serving its members through education, networking, industry resources, and promoting the profession to the public.
Posted on Friday, February, 24th, 2012 at 3:08 PM (No comments)
I had a great time on Good Day Atlanta (Fox 5) today! The staff and anchors were so nice. Anchor Buck Lanford interviewed me about organizing your closet as part of their Get Organized Week series. They were most impressed with the Cap Rack, which can hold about 16 baseball caps or golf visors.
My philosophy about closets that I shared:  Your morning closet experience can be great or chaotic. Getting more organized helps set a better tone for the day.
Watch my Fox 5 clip or just check out my tips and product recommendations from the show: Read more...
Posted on Wednesday, March, 30th, 2011 at 1:38 PM (No comments)
Face the day with peace of mind and confidence by organizing these daily-use spaces in your home.
1) Kitchen — It's the heart of the home and usually where everything lands when it comes in the door. If the kitchen is in chaos due to mail, school bags and recent purchases, it can add stress to your day and be a barrier to family meal time.
2) Home Office — Win the battle against paper and develop systems for handling paperwork and mail. If you have a home-based business, you want an orderly, professional-looking office so that you can focus on your business. Being organized in this space means an easy-to-use filing system and a space that you enjoy being in. Read more...
Posted on Sunday, March, 20th, 2011 at 9:43 PM (No comments)
If you go an entire season without wearing that great shirt or perfect pants, then maybe you don't love them as much as you thought. How do you remember if you wore the items? Turn the hangers away from you at the start of the season. When you wear the item, turn the hanger back to normal.