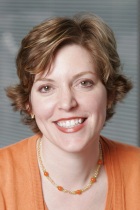 Welcome!
Celebrating 10 years
of Organizing Atlanta!
Posted on Sunday, October, 27th, 2013 at 8:23 PM (No comments)
From Entrepreneur.com:
"High five! The average worker spends 28 percent of the workweek reading and answering e-mail, according to a study by McKinsey Global Institute. Keeping e-mails brief and to the point can help you reclaim some of this time. Try limiting your messages to five sentences — it not only will increase productivity, but also will improve your chances of getting a reply. For more: entrepreneur.com/5sentences."
Posted on Wednesday, September, 18th, 2013 at 11:30 PM (No comments)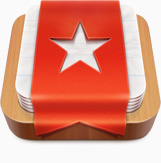 I have always used paper to-do lists — one list for today's tasks, one for all current tasks and one for future tasks. It worked okay, but got messy. And, it was difficult to add to when I was away from my home or office. If you can relate, keep reading…
I want to stay up-to-date on productivity methods for my clients, so my "test" of smart phone and tablet apps began! Researching the hottest to-do lists, I found Wunderlist, Remember the Milk and Workflowy. I really am enjoying a digital to-do list! One can add to it at any time of day or night, and not have to squeeze it in on an already-full or messy paper to-do list. Read more...
Posted on Wednesday, April, 17th, 2013 at 11:02 AM (No comments)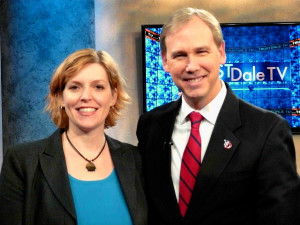 In January, I had the privilege of filming a segment on organizing for TrustDale TV which airs Sunday mornings on the local  NBC affiliate, WXIA-11Alive. The segment featured me and my client Tom DiGregorio, who hosts a regular feature on the show called Tom's Tips. If you've never seen it, TrustDale is hosted by consumer advocate Dale Cardwell and features tips on how to find reputable contractors and avoid scams.
My interview with Tom and Dale ran February 24, 2013. If you'd like to watch it, here's a link to it on YouTube.
Posted on Friday, January, 27th, 2012 at 12:09 AM (No comments)
I train individuals on how to take control of their e-mail and work more effectively. One simple solution is to UNSUBSCRIBE from publications and regular advertisements — even from your favorite stores. Most people say, "It only takes a second to delete the (unwanted) e-mail." So, they've never taken the time to unsubscribe. Here's the truth:
If you receive 10 unwanted e-mails on a weekly basis and 10 more e-mails that arrive on a monthly basis, that adds up to 640 e-mails a year. If you take a few minutes to unsubscribe the next time you see these unwanted e-mails, you will protect your in-box from 640 e-mails! Yes, these are e-mails that you won't have to deal with at all!
Posted on Thursday, July, 7th, 2011 at 10:11 PM (No comments)
I love learning from my clients. One client, an artist, already had a stellar system of daily to-do folders when I met her. She has 7 folders, one for each day of the week. What colors did she choose that would be easy to remember?
Red, Orange, Yellow, Green, Blue, Indigo and Violet. For all you color fans out there, it's the old stand-by, ROY G. BIV! That's the mnemonic to help remember the sequence of hues in the visible spectrum and in rainbows. (Thanks to Wikipedia for the definition.)
Posted on Saturday, April, 16th, 2011 at 12:02 AM (No comments)
Now there's a title that grabs your attention. What? Never check e-mail in the morning? Organizing guru and author of "Never Check E-mail in the Morning" Julie Morgenstern says devoting the first hour of the day to a critical task starts the day with you in charge and not the other way around. Makes sense!
I met Julie last week in San Diego at the annual conference of the National Association of Professional Organizers. More than 700 organizers attended, including some from the Netherlands, Brazil, Canada, Philippines, Australia and Japan!
Posted on Saturday, March, 26th, 2011 at 1:15 PM (No comments)
They say the size of your trash can is directly related to how much you are willing to throw out. Go bigger. If you have an itty, bitty trash can by your desk, get a bigger one. And, if you handle your mail in other rooms, like the family room, keep a trash can in there, too!
Posted on Sunday, March, 20th, 2011 at 9:44 PM (No comments)
One of my favorite time-saving e-mail tips is to do this first BEFORE opening any e-mail:  Delete everything you can without opening it. This includes junk mail, trails of e-mails that are not helpful to you, "fyi" e-mails that are not critical to your life or work right now, and e-publications that you don't have time for that day or week. And an added bonus:  this also helps you remember who is in charge of your e-mail — take control!
Posted on Sunday, March, 20th, 2011 at 9:34 PM (No comments)
I finally have my own home office. Why would I set up my office like a cubicle? Been there, done cubicle world. U-shaped desks have proven to be the most productive workspaces. Everything is at your fingertips if you have drawers for supplies and filing, as well as a shelf or two for books or notebooks above.
Posted on Saturday, March, 19th, 2011 at 6:57 AM (No comments)
When reviewing papers, write the next action for that paper in the top right hand corner (eg. call, check online, file). This will save you time since the decision has been made and it's now clear what to do with the paper when you see it again.