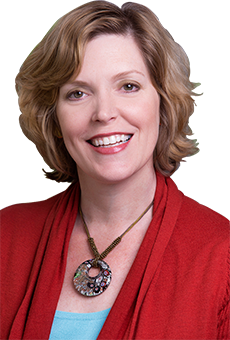 Welcome!
Celebrating 12 years
of Organizing Atlanta!
Posted on Tuesday, May, 23rd, 2017 at 10:21 PM (No comments)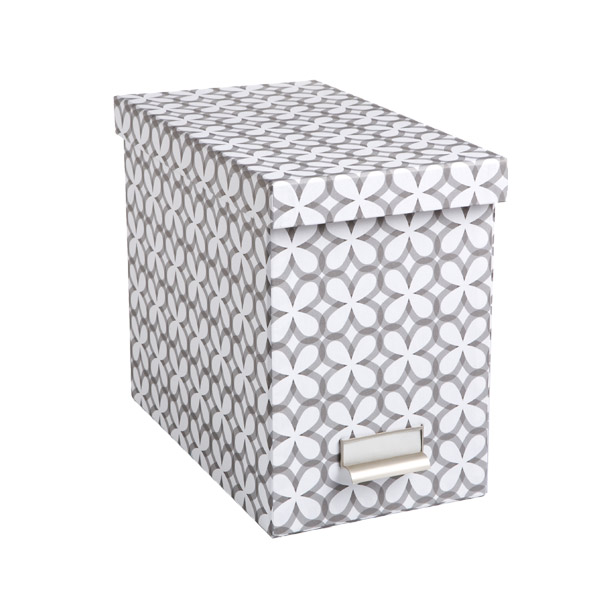 A pretty desktop file can serve as your kitchen Command Center. Get mail and papers off the kitchen surfaces and safely into hanging folders. Here are the categories that might help you:
–  To Do
–  To Buy (eg. gift ideas)
–  Coupons
–  Events / Reservations (eg. invitations, tickets)
–  House Project
–  Mail to Open  (a "holding tank" for when you don't have time to open the mail right away or are having company)
–  Menus/Restaurant Coupons
–  Review with (Spouse)
–  School  (Child name)
–  To File  (later in filing cabinet)
–  To Pay
–  To Read
–  Volunteer Job OR Project
 Just a warning: This system can become a black hole. You need to set a time each week when you will review the most important and active categories. In addition, magazines and catalogs should live in a basket or tray somewhere else. And, of course, junk mail has no place in this Command Center at all!
Posted on Monday, September, 26th, 2016 at 11:49 PM (No comments)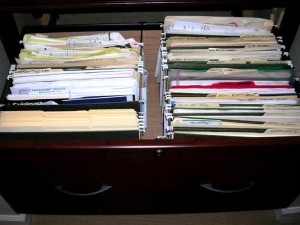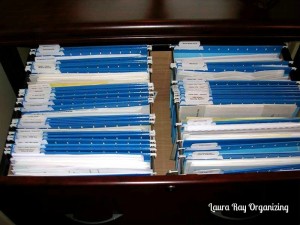 Here's the situation:  Residential files were created over several years, resulting in random colors and tabs, jumbled order and overstuffed folders. The client procrastinated with filing because it was cumbersome to find and file documents.

Client:  Business executive
How solved: Read more...
Weeded out old files.
Separated too full files into multiple folders.
Bought hanging folders in client's favorite color and eliminated the use of all internal file folders.
Created new tabs and lined up on the left side to make it easier on the eye.
Posted on Tuesday, August, 25th, 2015 at 10:00 AM (No comments)
In January 2015, I had the privilege of being interviewed by consumer advocate Dale Cardwell for his TrustDale Radio Show. We talked about organizing and productivity in the office to highlight "National Clean Off Your Desk Day!"
If you've never heard it, the TrustDale Radio show features advice and tips on how to find reputable contractors and avoid scams.
If you'd like to listen to it, here's  the  link on my YouTube channel.
Posted on Tuesday, July, 21st, 2015 at 11:28 PM (No comments)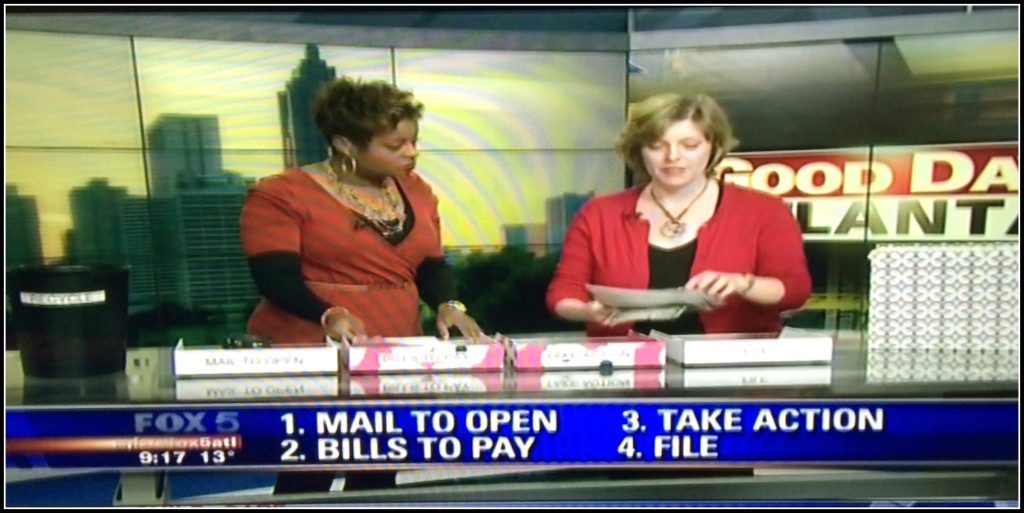 It's wonderful to be asked to be on Good Day Atlanta (Fox 5) for a second time this year! I was interviewed on their live show for mail and paper organizing on February 19, 2015.
Here are my tips below from the show, or watch Fox 5's show HERE on my YouTube channel
Mail and Paper Organizing Tips by Laura Ray Organizing
Set up a mail center in your kitchen or nearby space Read more...
Use trays or a desktop file
Use a recycle bin and/or shredder
Posted on Tuesday, February, 17th, 2015 at 10:21 PM (No comments)
TV Time: Watch for me on Fox 5's Good Day Atlanta for the second month in a row

  Subject: Taming the mail! Airing: Thur., Feb 19, live between 9 and 9:30 a.m.
Posted on Tuesday, September, 9th, 2014 at 1:33 AM (No comments)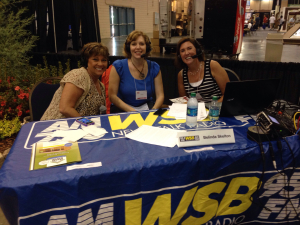 (L to R) Lisa Carlquist, Laura Ray and Belinda Skelton
I had a great time as a guest on Belinda Skelton's WSB Radio show, broadcast live from the Atlanta Home Show on Saturday, September 6, 2014. Her other guest was Lisa Carlquist, from one of my favorite vendor partners, Artisan Custom Closets. We talked about organizing closets, garages and paper stacks in the hour-long call-in segment.
We discussed how long to keep paper, and I mentioned the list would be on my site. Here's the link: http://organizeatlanta.com/general/keep-it-or-toss-it-how-long-do-i-keep-paper/
Posted on Tuesday, September, 9th, 2014 at 1:24 AM (No comments)
"How long do I keep paper?" is one of the questions I get asked the most. Many people are afraid to throw papers out. To help, I compiled this list from several sources including the IRS, for which there is a direct link to their recordkeeping document at the bottom.
These recommendations are for residential recordkeeping. Business recordkeeping varies, please check with your accountant.
Save for 1 month
Credit-card receipts
Sales receipts for minor purchases
Withdrawal and deposit slips. (Shred after checking against your monthly bank statement.)
Posted on Thursday, January, 2nd, 2014 at 1:42 AM (No comments)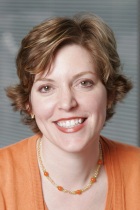 Laura Ray has been named President of the National Association of Professional Organizers (NAPO) – Georgia Chapter, effective December 9, 2013. Laura, who was in her second term as Vice President of the NAPO-Georgia Board 2013-14, and in her third year on the Board, was voted in after the current President resigned.
The Organizing Authority(R), the National Association of Professional Organizers (NAPO), is the premier association dedicated to the field of organizing. Since forming in 1985, NAPO has been dedicated to serving its members through education, networking, industry resources, and promoting the profession to the public.
Posted on Thursday, August, 30th, 2012 at 6:55 PM (No comments)
Posted on Thursday, July, 7th, 2011 at 10:11 PM (No comments)
I love learning from my clients. One client, an artist, already had a stellar system of daily to-do folders when I met her. She has 7 folders, one for each day of the week. What colors did she choose that would be easy to remember?
Red, Orange, Yellow, Green, Blue, Indigo and Violet. For all you color fans out there, it's the old stand-by, ROY G. BIV! That's the mnemonic to help remember the sequence of hues in the visible spectrum and in rainbows. (Thanks to Wikipedia for the definition.)