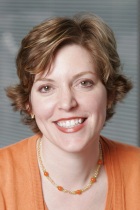 Welcome!
Celebrating 10 years
of Organizing Atlanta!
Posted on Wednesday, March, 30th, 2011 at 1:38 PM (No comments)
Face the day with peace of mind and confidence by organizing these daily-use spaces in your home.
1) Kitchen — It's the heart of the home and usually where everything lands when it comes in the door. If the kitchen is in chaos due to mail, school bags and recent purchases, it can add stress to your day and be a barrier to family meal time.
2) Home Office — Win the battle against paper and develop systems for handling paperwork and mail. If you have a home-based business, you want an orderly, professional-looking office so that you can focus on your business. Being organized in this space means an easy-to-use filing system and a space that you enjoy being in. Read more...
Posted on Saturday, March, 26th, 2011 at 1:15 PM (No comments)
They say the size of your trash can is directly related to how much you are willing to throw out. Go bigger. If you have an itty, bitty trash can by your desk, get a bigger one. And, if you handle your mail in other rooms, like the family room, keep a trash can in there, too!
Posted on Saturday, March, 19th, 2011 at 6:57 AM (No comments)
When reviewing papers, write the next action for that paper in the top right hand corner (eg. call, check online, file). This will save you time since the decision has been made and it's now clear what to do with the paper when you see it again.