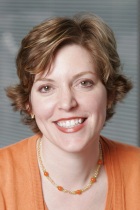 Welcome!
Celebrating 10 years
of Organizing Atlanta!
Be More Productive in Your Office: Laura Ray featured on TrustDale Radio Show
Article posted on Tuesday, August, 25th, 2015 at 10:00 AM
In January 2015, I had the privilege of being interviewed by consumer advocate Dale Cardwell for his TrustDale Radio Show. We talked about organizing and productivity in the office to highlight "National Clean Off Your Desk Day!"
If you've never heard it, the TrustDale Radio show features advice and tips on how to find reputable contractors and avoid scams.
If you'd like to listen to it, here's  the  link on my YouTube channel.
Tags:
atlanta home organizer
,
atlanta organizer
,
laura ray
,
Laura Ray Organizing
,
NAPO Georgia
,
office organization
,
office organizer
,
office productivity
,
professional organizer
,
the atlanta home organizer
,
trustdale
,
TrustDale Radio
Comments are closed.