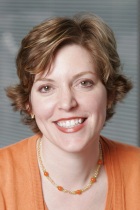 Welcome!
Celebrating 10 years
of Organizing Atlanta!
Choose color when organizing paper
Article posted on Thursday, July, 7th, 2011 at 10:11 PM
I love learning from my clients. One client, an artist, already had a stellar system of daily to-do folders when I met her. She has 7 folders, one for each day of the week. What colors did she choose that would be easy to remember?
Red, Orange, Yellow, Green, Blue, Indigo and Violet. For all you color fans out there, it's the old stand-by, ROY G. BIV! That's the mnemonic to help remember the sequence of hues in the visible spectrum and in rainbows. (Thanks to Wikipedia for the definition.)
Comments are closed.