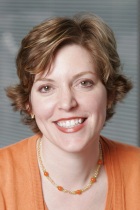 Welcome!
Celebrating 10 years
of Organizing Atlanta!
Clearing the clutter in your home
Article posted on Monday, November, 7th, 2016 at 1:14 PM
Clear the clutter! Did you know clutter is just postponed decisions? If you have a space full of decisions and need help, don't miss this video clip below. Of course, you can contact me for help, too!
My 4-minute interview with Karen Graham on how to start Clearing the clutter in your home ran live on Fox 5's Good Day Atlanta in 2016.
MORE VIDEO TIPS FOR HOME AND OFFICE
If you want organizing tips on a specific area of your home or office. I have short video clips for that too! On my YouTube channel, you can find these helpful tips:
Organize your…
Mail
E-mail
Paperwork
Office
Closet
Kitchen
Garage
Mudroom — See "Organize your family" video
Time — See "Productivity" video
All media clips are posted on my YouTube channel, and they will play on smart phones and tablets.
Comments are closed.