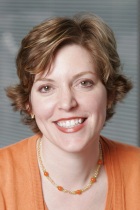 Welcome!
Celebrating 10 years
of Organizing Atlanta!
Eliminate phone calls permanently
Article posted on Saturday, June, 11th, 2011 at 11:03 PM
You've probably heard of the National Do Not Call Registry. If you have registered your phone numbers, you have greatly reduced the number of telemarketing calls you receive. Even one less call saves you time. If you never got around to it, the time is now.
I just heard cell phones were about to be subject to telemarketing calls. The Registry web site says otherwise (see Question 10): http://www.ftc.gov/bcp/edu/pubs/consumer/alerts/alt107.shtm.
Now, you may be asking like I was this week, when does my registration expire? I do have the document in a file, but I found good news online. Your registrations now never expire! See for yourself:  http://www.ftc.gov/opa/2008/04/dncfyi.shtm
Comments are closed.