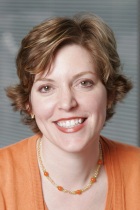 Welcome!
Celebrating 10 years
of Organizing Atlanta!
Helping children remember to bring jackets home from school
Article posted on Friday, December, 15th, 2017 at 11:47 PM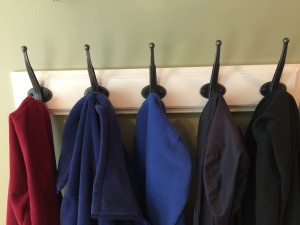 It can be difficult to keep up with children's jackets! How can you spot when their jackets are missing? Better yet, how can you help your child know when his or her jacket is gone… all before the school's Lost & Found space is cleaned out.
For jackets: Set up one or two jacket hooks per child, depending on the main jacket(s) he or she wears. These can be in a mudroom, hallway or garage. Install hooks or use the stick-on 3M Command hooks ("holds 3 or 5 lbs." size). After school, if the hook is empty, the jacket is missing!
To make this system work, create a written after-school chore list that includes unpacking the backpack and hanging up the jacket. When the child gets to that item on the list, he or she should realize if the jacket did not make it home.
Remembering to look for the jacket at school: The jacket is missing, now the child needs to remember to check the Lost & Found space. As adults, we write notes to ourselves to remember things. This is a great habit to teach your children. Have the child write a note to himself/herself on their daily folder or agenda. The note can be written on paper, a post-it note or blue painter's tape.
Comments are closed.