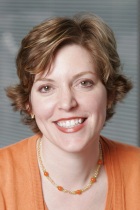 Welcome!
Celebrating 10 years
of Organizing Atlanta!
Helping on "Extreme Makeover: Home Edition" in Georgia
Article posted on Sunday, July, 17th, 2011 at 11:18 PM
I had the privilege of helping out with a house built by ABC's "Extreme Makeover: Home Edition" on Friday, July 15. As a member of the National Association of Professional Organizers, our Georgia chapter was invited to help load-in the contents of the home located in Madison, Ga.
The construction crew had finished the house for the deserving family, which includes 9-year old Anaiah Rucker who saved her sister's life. Our duties included unloading trucks, setting up the kitchen, picking up trash and anything else they needed! We won't be on the show, but it was really fun to be a small part of a huge heart-warming project.
I'll post more as soon as I know when the show will air in the Fall. More on the little girl and her family:
http://www.morgancountycitizen.com/?q=node/17877 .
Comments are closed.