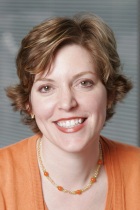 Welcome!
Celebrating 10 years
of Organizing Atlanta!
Keep it or toss it: How long do I keep paper?
Article posted on Tuesday, September, 9th, 2014 at 1:24 AM
"How long do I keep paper?" is one of the questions I get asked the most. Many people are afraid to throw papers out. To help, I compiled this list from several sources including the IRS, for which there is a direct link to their recordkeeping document at the bottom.
These recommendations are for residential recordkeeping. Business recordkeeping varies, please check with your accountant.
Save for 1 month
Credit-card receipts
Sales receipts for minor purchases
Withdrawal and deposit slips. (Shred after checking against your monthly bank statement.)
Save for 1 year
Paycheck stubs (Shred after your W-2 arrives.)
Monthly bank, credit-card, brokerage, mutual-fund, and retirement-account statements
Utility bills
Save for 7 years
W-2s, 1099s, and the other "guts" of your tax returns
Year-end credit-card statements, brokerage and mutual-fund summaries
Cancelled checks relating to tax records
Save indefinitely
Tax returns (after 7 years you can shred the guts – see above)
Receipts for major purchases (or for as long as you own the item)
Real estate and residence records
Wills and trusts
Save in a safe deposit box or fire-proof safe
(Any document that would be difficult or impossible to replace)
Birth and death certificates
Adoption papers
Marriage licenses
Insurance policies
Original Social Security cards
Passports
Property deeds
Car titles
Military service records
Loan pay-off documents
Business incorporation certificates
Jewelry, art and furniture appraisals
Valuable jewelry or coins
Inventory of everything in your home (list or photo/video of items)
For more information, go to IRS.gov – Topic 305 – Recordkeeping

http://www.irs.gov/taxtopics/tc305.html
Comments are closed.