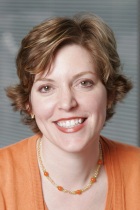 Welcome!
Celebrating 10 years
of Organizing Atlanta!
Need help putting away your decorations?
Article posted on Monday, November, 7th, 2016 at 12:59 PM
After Laura Ray Organizing
You may love decking the halls, but not un-decking them (is that a word?). Well…there's help.
        One of the services Laura Ray Organizing offers is helping clients put away their Christmas decorations. Proper boxes or bags, if needed, are selected for all of the festive decor and all are labeled. Boxes are packed and stowed in your storage area.
       Christmas is put away in a flash like Santa's sleigh, and decking the halls next year is merry since ornaments are organized and easy to find.
Contact Laura if you need more information:  http://organizeatlanta.com/contact/ .
Comments are closed.