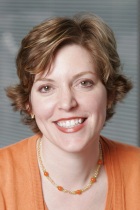 Welcome!
Celebrating 10 years
of Organizing Atlanta!
Thanks for the values, Stephen Covey
Article posted on Wednesday, July, 18th, 2012 at 3:46 PM
"If we keep doing what we're doing, we're going to keep getting what we're getting" — Stephen R. Covey
I like how Stephen Covey's systems tied the "to do's" to values. For example, keeping my house in financial order is not the most fun, but it's part of my value system. So any "to do" that is financial-related makes it to the top of the list. Thanks, Stephen!
Nice article on Stephen Covey's impact:
http://www.usatoday.com/money/story/2012-07-16/stephen-covey-appreciation/56258068/1
Comments are closed.