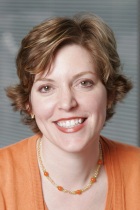 Welcome!
Celebrating 10 years
of Organizing Atlanta!
Delete e-mail without opening
Article posted on Sunday, March, 20th, 2011 at 9:44 PM
One of my favorite time-saving e-mail tips is to do this first BEFORE opening any e-mail:  Delete everything you can without opening it. This includes junk mail, trails of e-mails that are not helpful to you, "fyi" e-mails that are not critical to your life or work right now, and e-publications that you don't have time for that day or week. And an added bonus:  this also helps you remember who is in charge of your e-mail — take control!
Comments are closed.