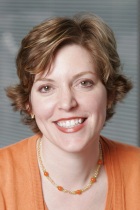 Welcome!
Celebrating 10 years
of Organizing Atlanta!
Eliminate 600 e-mails easily each year
Article posted on Friday, January, 27th, 2012 at 12:09 AM
I train individuals on how to take control of their e-mail and work more effectively. One simple solution is to UNSUBSCRIBE from publications and regular advertisements — even from your favorite stores. Most people say, "It only takes a second to delete the (unwanted) e-mail." So, they've never taken the time to unsubscribe. Here's the truth:
If you receive 10 unwanted e-mails on a weekly basis and 10 more e-mails that arrive on a monthly basis, that adds up to 640 e-mails a year. If you take a few minutes to unsubscribe the next time you see these unwanted e-mails, you will protect your in-box from 640 e-mails! Yes, these are e-mails that you won't have to deal with at all!
Comments are closed.