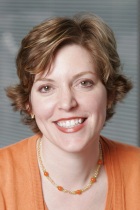 Welcome!
Celebrating 10 years
of Organizing Atlanta!
Tame your work e-mail! My Oct. 7 presentation at ROAM Galleria
Article posted on Monday, September, 21st, 2015 at 10:35 PM
If your work e-mails are piling up — or you know someone who is drowning in work e-mail — this is an open invitation to join me on Wed., October 7, when I present for ROAM Galleria's Lunch and Learn from Noon to 1 p.m.  ROAM Galleria is a business gathering place near Galleria Mall at 285 and 75 in Atlanta.
My session, "Tame your e-mail and take back your work day,"  is a shorter, but still powerful version of the one-on-one e-mail management sessions that I offer business clients.
ROAM'S fee is $15 and lunch is included. To register:
http://meetatroam.com/events/detail/tame-your-email-and-take-back-your-workday

Comments are closed.