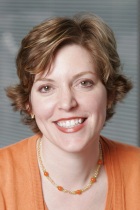 Welcome!
Celebrating 10 years
of Organizing Atlanta!
The magic of five-sentence e-mails from Entrepreneur.com
Article posted on Sunday, October, 27th, 2013 at 8:23 PM
From Entrepreneur.com:
"High five! The average worker spends 28 percent of the workweek reading and answering e-mail, according to a study by McKinsey Global Institute. Keeping e-mails brief and to the point can help you reclaim some of this time. Try limiting your messages to five sentences — it not only will increase productivity, but also will improve your chances of getting a reply. For more: entrepreneur.com/5sentences."
No comments
Leave a Reply
You must be logged in to post a comment.