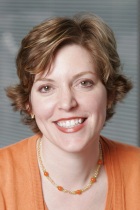 Welcome!
Celebrating 10 years
of Organizing Atlanta!
Organize My Business
Your Office Space
Do you feel like you are doing two jobs, are stuck in meetings all day, and struggling to get through e-mail? Today's workplace is busier than ever. Working smarter, not harder, can only happen if you know how to be more productive, prioritize tasks and say "no" to low pay-off activities.
Many managers and executives have hired Laura Ray to coach them on handling paper, staying organized with projects, and getting control of e-mail.
"You are such a great help! Thank you for creating a better filing system for my important documents and resources." – S. D., Agency Field Executive, State Farm
Together, we will:
Analyze your workflow and productivity
Tackle the paper stacks and files
Organize and simplify your workspace
Get control of your e-mail (see Organize My E-mail)
(Home-based business owners also see Organize My Home Office)
"Laura had a huge impact on my office organization and paper flow. She was very thorough, clearly explained what she was doing and what was next. The office staff loved her as well." – Tom DiGregorio, Founder/President, AquaGuard Basement Systems
Other Corporate Spaces
Laura will work with you or your team members on organizing any corporate space, including:
Office spaces
Workrooms
Mailrooms
Supply Closets
Storage rooms
Warehouses
"My catering company hired Laura to get organized to save time and increase productivity. We have seen a 10 percent labor savings with our operations department. Money well spent and money well saved!" — Cathleen Chartier, Owner, Catering company
All client names are kept confidential, unless permission is given to disclose.
Call today for your free phone consultation: 404-630-7212
Organize My Home
Organize My Home Office
Organize My E-Mail
Contact Us