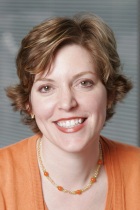 Welcome!
Celebrating 10 years
of Organizing Atlanta!
Organize My Home Office
Win the battle against paper
Would you like to get control of the piles of paper in your home? Laura Ray will help you create easy-to-use systems for your home office.
What's the process?
Sort through stacks of paper and mail
Create a system to take action
Determine how long to keep documents
Decide what to file
Set up a filing system
"My home office is great! Thanks to Laura, I can find things fast and know where to put things quickly! It has been easy to maintain!" —     A. B., Education Counselor
Setting up your home office
Do you need a place to manage the business of your home or your home-based business? Laura can help you set up and organize your workspace.
What's the process?
Clear the clutter
Plan the space
Set up work zones
Create storage and supply areas
"Laura helped me custom-build a system of organizing documents, mementos, supplies and workflow that continues to work for me years later. I think it's the 'teach a man to fish' approach that makes her consulting sessions successful in the long term." – Jim Martell, Homeowner
All client names are kept confidential, unless permission is given to disclose.
Call today for your free phone consultation: 404-630-7212.
Organize My Home
Organize My Business
Organize My E-Mail
Contact Us