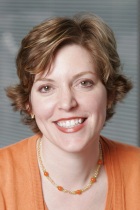 Welcome!
Celebrating 10 years
of Organizing Atlanta!
Posted on Tuesday, February, 17th, 2015 at 10:21 PM (No comments)
TV Time: Watch for me on Fox 5's Good Day Atlanta for the second month in a row

  Subject: Taming the mail! Airing: Thur., Feb 19, live between 9 and 9:30 a.m.
Posted on Wednesday, January, 14th, 2015 at 4:42 PM (No comments)
TV Alert: Good week for getting organized! I'll be on Fox 5's Good Day Atlanta tomorrow (Thursday) talking about getting control of your closet,(between 9-9:30 am). I'll put it on my YouTube page when I get the clip!
Posted on Monday, January, 12th, 2015 at 3:36 PM (No comments)
Listen for me on WGST 640 AM from 5-6pm today! (Monday) I'll be on the Trust Dale Radio Show talking about organizing and productivity since it is "National Clean Off Your Desk Day!"
Posted on Tuesday, September, 9th, 2014 at 1:33 AM (No comments)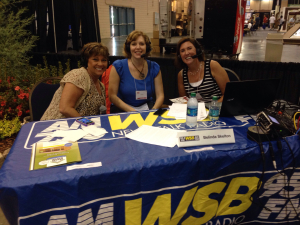 (L to R) Lisa Carlquist, Laura Ray and Belinda Skelton
I had a great time as a guest on Belinda Skelton's WSB Radio show, broadcast live from the Atlanta Home Show on Saturday, September 6, 2014. Her other guest was Lisa Carlquist, from one of my favorite vendor partners, Artisan Custom Closets. We talked about organizing closets, garages and paper stacks in the hour-long call-in segment.
We discussed how long to keep paper, and I mentioned the list would be on my site. Here's the link: http://organizeatlanta.com/general/keep-it-or-toss-it-how-long-do-i-keep-paper/
Posted on Tuesday, September, 9th, 2014 at 1:24 AM (No comments)
"How long do I keep paper?" is one of the questions I get asked the most. Many people are afraid to throw papers out. To help, I compiled this list from several sources including the IRS, for which there is a direct link to their recordkeeping document at the bottom.
These recommendations are for residential recordkeeping. Business recordkeeping varies, please check with your accountant.
Save for 1 month
Credit-card receipts
Sales receipts for minor purchases
Withdrawal and deposit slips. (Shred after checking against your monthly bank statement.)
Posted on Tuesday, April, 8th, 2014 at 10:02 PM (No comments)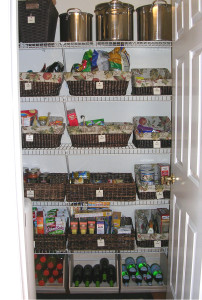 I've got a guest blog post/article in StyleBlueprint Atlanta this week!  It's about springing into organizing by weeding out your clutter.
http://styleblueprint.com/atlanta/everyday/spring-organizing/
Posted on Thursday, February, 13th, 2014 at 2:25 AM (No comments)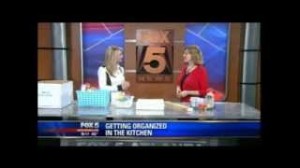 It's wonderful to be asked to be on Good Day Atlanta (Fox 5) for a second time! I was interviewed on their live show for kitchen organizing on Tuesday, Jan. 21, 2014.
The kitchen is the heart of the home, so making it peaceful and functional is so important. Here are my tips below from the show for your kitchen:
Or, watch my Fox 5 clip here!
1) Get rid of the clutter, don't organize it! (Think mismatched plates and glasses, and unused small appliances.)
Posted on Thursday, January, 2nd, 2014 at 1:42 AM (No comments)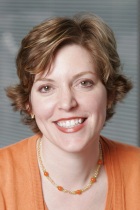 Laura Ray has been named President of the National Association of Professional Organizers (NAPO) – Georgia Chapter, effective December 9, 2013. Laura, who was in her second term as Vice President of the NAPO-Georgia Board 2013-14, and in her third year on the Board, was voted in after the current President resigned.
The Organizing Authority(R), the National Association of Professional Organizers (NAPO), is the premier association dedicated to the field of organizing. Since forming in 1985, NAPO has been dedicated to serving its members through education, networking, industry resources, and promoting the profession to the public.
Posted on Sunday, October, 27th, 2013 at 8:23 PM (No comments)
From Entrepreneur.com:
"High five! The average worker spends 28 percent of the workweek reading and answering e-mail, according to a study by McKinsey Global Institute. Keeping e-mails brief and to the point can help you reclaim some of this time. Try limiting your messages to five sentences — it not only will increase productivity, but also will improve your chances of getting a reply. For more: entrepreneur.com/5sentences."
Posted on Wednesday, September, 18th, 2013 at 11:30 PM (No comments)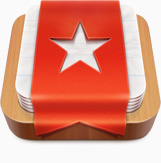 I have always used paper to-do lists — one list for today's tasks, one for all current tasks and one for future tasks. It worked okay, but got messy. And, it was difficult to add to when I was away from my home or office. If you can relate, keep reading…
I want to stay up-to-date on productivity methods for my clients, so my "test" of smart phone and tablet apps began! Researching the hottest to-do lists, I found Wunderlist, Remember the Milk and Workflowy. I really am enjoying a digital to-do list! One can add to it at any time of day or night, and not have to squeeze it in on an already-full or messy paper to-do list. Read more...