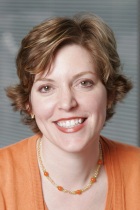 Welcome!
Celebrating 10 years
of Organizing Atlanta!
Posted on Thursday, October, 6th, 2011 at 1:27 PM (No comments)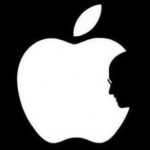 "The most compelling reason for most people to buy a computer for the home will be to link it into a nationwide communications network. We're just in the beginning stages of what will be a truly remarkable breakthrough for most people — as remarkable as the telephone." Steve Jobs, 1985 interview
Posted on Monday, October, 3rd, 2011 at 12:25 PM (No comments)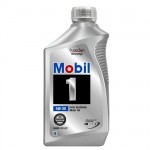 I clean out a lot of garages. It's rewarding, but not that easy getting rid of some of the contents that the homeowner doesn't want anymore, like motor oil. But here are a few tips for you that I've learned along the way:
– Motor oil or gasoline that is still good can be given to a neighbor, a worker in the neighborhood (lawn maintenance crew) or a nearby service station.
– Old motor oil can also be given to a service station to be disposed of. Read more...
Posted on Sunday, July, 17th, 2011 at 11:18 PM (No comments)
I had the privilege of helping out with a house built by ABC's "Extreme Makeover: Home Edition" on Friday, July 15. As a member of the National Association of Professional Organizers, our Georgia chapter was invited to help load-in the contents of the home located in Madison, Ga.
The construction crew had finished the house for the deserving family, which includes 9-year old Anaiah Rucker who saved her sister's life. Our duties included unloading trucks, setting up the kitchen, picking up trash and anything else they needed! We won't be on the show, but it was really fun to be a small part of a huge heart-warming project. Read more...
Posted on Thursday, July, 7th, 2011 at 10:11 PM (No comments)
I love learning from my clients. One client, an artist, already had a stellar system of daily to-do folders when I met her. She has 7 folders, one for each day of the week. What colors did she choose that would be easy to remember?
Red, Orange, Yellow, Green, Blue, Indigo and Violet. For all you color fans out there, it's the old stand-by, ROY G. BIV! That's the mnemonic to help remember the sequence of hues in the visible spectrum and in rainbows. (Thanks to Wikipedia for the definition.)
Posted on Saturday, June, 11th, 2011 at 11:03 PM (No comments)
You've probably heard of the National Do Not Call Registry. If you have registered your phone numbers, you have greatly reduced the number of telemarketing calls you receive. Even one less call saves you time. If you never got around to it, the time is now.
I just heard cell phones were about to be subject to telemarketing calls. The Registry web site says otherwise (see Question 10): http://www.ftc.gov/bcp/edu/pubs/consumer/alerts/alt107.shtm.
Now, you may be asking like I was this week, when does my registration expire? I do have the document in a file, but I found good news online. Your registrations now never expire! See for yourself:  http://www.ftc.gov/opa/2008/04/dncfyi.shtm
Posted on Friday, May, 6th, 2011 at 12:19 AM (No comments)
Happy Mother's Day, moms! I have a lot of moms as clients. What I always tell them? We're not going for perfection, but we do want "homes" for every item. There needs to be established places, or "homes," for shoes, backpacks, keys, briefcases, purses, toys, clothes, gadgets, items to return to the store, etc.
Spending the time to assign homes simplifies your day. How? At the end of the day, maybe after dinner, you can take 20 minutes and zoom around each room putting items back in their homes. Since there are no decisions to make, it's mindless and easy. And, of course, get your family involved whenever possible.
Posted on Saturday, April, 16th, 2011 at 12:02 AM (No comments)
Now there's a title that grabs your attention. What? Never check e-mail in the morning? Organizing guru and author of "Never Check E-mail in the Morning" Julie Morgenstern says devoting the first hour of the day to a critical task starts the day with you in charge and not the other way around. Makes sense!
I met Julie last week in San Diego at the annual conference of the National Association of Professional Organizers. More than 700 organizers attended, including some from the Netherlands, Brazil, Canada, Philippines, Australia and Japan!
Posted on Wednesday, March, 30th, 2011 at 1:38 PM (No comments)
Face the day with peace of mind and confidence by organizing these daily-use spaces in your home.
1) Kitchen — It's the heart of the home and usually where everything lands when it comes in the door. If the kitchen is in chaos due to mail, school bags and recent purchases, it can add stress to your day and be a barrier to family meal time.
2) Home Office — Win the battle against paper and develop systems for handling paperwork and mail. If you have a home-based business, you want an orderly, professional-looking office so that you can focus on your business. Being organized in this space means an easy-to-use filing system and a space that you enjoy being in. Read more...
Posted on Saturday, March, 26th, 2011 at 1:15 PM (No comments)
They say the size of your trash can is directly related to how much you are willing to throw out. Go bigger. If you have an itty, bitty trash can by your desk, get a bigger one. And, if you handle your mail in other rooms, like the family room, keep a trash can in there, too!
Posted on Sunday, March, 20th, 2011 at 9:44 PM (No comments)
One of my favorite time-saving e-mail tips is to do this first BEFORE opening any e-mail:  Delete everything you can without opening it. This includes junk mail, trails of e-mails that are not helpful to you, "fyi" e-mails that are not critical to your life or work right now, and e-publications that you don't have time for that day or week. And an added bonus:  this also helps you remember who is in charge of your e-mail — take control!