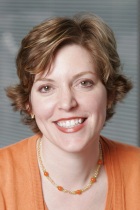 Welcome!
Celebrating 10 years
of Organizing Atlanta!
Posted on Sunday, March, 20th, 2011 at 9:43 PM (No comments)
If you go an entire season without wearing that great shirt or perfect pants, then maybe you don't love them as much as you thought. How do you remember if you wore the items? Turn the hangers away from you at the start of the season. When you wear the item, turn the hanger back to normal.
Posted on Sunday, March, 20th, 2011 at 9:34 PM (No comments)
I finally have my own home office. Why would I set up my office like a cubicle? Been there, done cubicle world. U-shaped desks have proven to be the most productive workspaces. Everything is at your fingertips if you have drawers for supplies and filing, as well as a shelf or two for books or notebooks above.
Posted on Saturday, March, 19th, 2011 at 6:57 AM (No comments)
When reviewing papers, write the next action for that paper in the top right hand corner (eg. call, check online, file). This will save you time since the decision has been made and it's now clear what to do with the paper when you see it again.