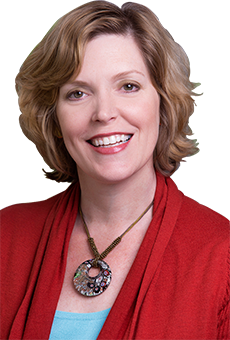 Welcome!
Celebrating 12 years
of Organizing Atlanta!
About Us
Laura Ray, Owner
Some people are just born organized. That's easy to believe with Professional Organizer Laura Ray who admits to buying her first filing cabinet at a garage sale in the sixth grade!
Laura's giftedness includes the ability to help you incorporate your own personal style and goals into your organizing systems. Past clients will tell you, Laura's expertise can help you find anything in your home or office in 15 seconds or less.
"It's not about perfection or getting rid of everything, it's about finding 'homes' for what you love and use, and creating systems you can maintain," explains Laura, who began helping busy people organize their homes and offices in 2003. With this customer-focused philosophy, she founded Laura Ray Organizing, LLC, in 2006, and has enjoyed a thriving business ever since.
She is a graduate of Berry College and brings more than 16 years professional experience from her previous career in public relations with the American Red Cross and BellSouth where she organized campaigns, events and volunteers, served as a spokesperson, and advised more than 100 executives.
Laura and her husband, Chris, live in Metro Atlanta and have one son. They attend Johnson Ferry Baptist Church in Marietta, Georgia. In addition to work and family life, they support Tres Dias of North Georgia Christian ministry and the
Hands of Love Orphanage
in Uganda. If a client is getting rid of lots of children's items and gives permission, Laura makes time for a special trip to donate to the
Foster Care Support Foundation
, which provides free clothes and toys to foster care children in Georgia.
Laura Ray Organizing, LLC, is a licensed and insured business.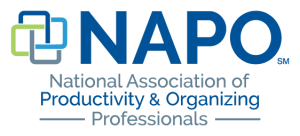 Laura in the News
TV:  Watch my organizing tips and ideas
Fox 5's "Good Day Atlanta" – Laura has been a featured guest expert giving organizing advice. Topics: Organizing paper, kitchens, closets and the whole home. (2012 – present)
"TrustDALE TV" – Consumer advocate and TV host Dale Cardwell interviewed Laura. Topic: Organizing your office, plus a client testimonial from Tom DiGregorio, president of AquaGuard Basement Systems, about how Laura helped with his office. (2013)
Product Videos – Laura is featured as the expert for two organizing tips videos for Waste Management's product called "The Bagster," sold at home improvement stores. Topic: Conquering clutter in your garage. (2008)
ABC's "Extreme Home Makeover" – Laura was part of an off-camera organizing team from the National Association of Professional Organizers – Georgia Chapter. (2011)
Radio:  Listen to my organizing tips and ideas
"TrustDALE Radio" – Laura was interviewed by consumer advocate and radio host Dale Cardwell. Topic: Organizing and productivity in the office to highlight "National Clean Off Your Desk Day." (2015)
WSB 95.5 FM Radio – Belinda Skelton interviewed Laura on her lifestyle show live from the Atlanta Home Show. Topic: Loving your closet: Form and Function. (2014)
Internet Radio – Laura was a guest on "Uniqueness is Power: Business Growth Solutions" Topics: Organizing e-mail and your office space. (2008)
Internet Radio / Local Radio  – Laura was a guest organizer on "The Organizing Playground" show on Radio Sandy Springs 1620AM (Atlanta). Topic: Organizing for the new mom. (2008)
Newspapers   
Books
"How to Cheat at Organizing," by Jeff Bredenberg. The Taunton Press. – Laura was quoted on Pgs. 18, 88-89, 96. Topics: Buying the right containers, getting rid of unwanted gifts and the importance of using a large trash can. Read an excerpt featuring Laura's tips that was published on Canada's " StyleAtHome.com

.

" (2008)
Additional Media
Solopreneur School – Laura was featured as an example of a successful solopreneur with lessons to share. Topic: Networking to the life you want. (2015)
StyleBlueprint Atlanta – Laura wrote a guest blog post. Topic: Organizing your home, includes before and after photos. (2014)
Speaking Engagements
Residential – Guest speaker at numerous women's organizations in Atlanta, Georgia. Topics: Organizing kitchens, closets, toys, storage areas, paperwork, mementos and the whole home. (2007 – present)
Business – Guest speaker for public relations, real estate and facilities management industries; the education sector; and entrepreneurs. Topics: Increasing productivity, organizing your office for efficiency, and taming your e-mail. (2007 – present)
Organizing industry – Laura was asked to be on an expert panel at the 2016 National Association of Professional Organizers conference. (2016)
Organize My Home Office
Organize My Business
Organize My E-mail
Contact Us