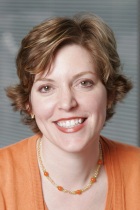 Welcome!
Celebrating 10 years
of Organizing Atlanta!
Posted on Wednesday, July, 10th, 2013 at 12:11 AM (No comments)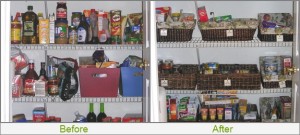 If the kitchen is the heart of your home, then making it an inviting, comfortable space that functions well should be a priority. But how? What can you do to make it more peaceful? How do you make it function more efficiently? Here are a few tips that can help:
1) Get rid of the clutter. Clutter creates visual confusion. Go through everything in your kitchen and decide whether you use it and love it. If it doesn't meet these criteria, it's clutter! You may find a dish set you don't use anymore, glasses that don't match, duplicate cooking utensils, or small appliances that were a good idea at the time. Read more...
Posted on Friday, February, 24th, 2012 at 3:08 PM (No comments)
I had a great time on Good Day Atlanta (Fox 5) today! The staff and anchors were so nice. Anchor Buck Lanford interviewed me about organizing your closet as part of their Get Organized Week series. They were most impressed with the Cap Rack, which can hold about 16 baseball caps or golf visors.
My philosophy about closets that I shared:  Your morning closet experience can be great or chaotic. Getting more organized helps set a better tone for the day.
Watch my Fox 5 clip or just check out my tips and product recommendations from the show: Read more...
Posted on Friday, May, 6th, 2011 at 12:19 AM (No comments)
Happy Mother's Day, moms! I have a lot of moms as clients. What I always tell them? We're not going for perfection, but we do want "homes" for every item. There needs to be established places, or "homes," for shoes, backpacks, keys, briefcases, purses, toys, clothes, gadgets, items to return to the store, etc.
Spending the time to assign homes simplifies your day. How? At the end of the day, maybe after dinner, you can take 20 minutes and zoom around each room putting items back in their homes. Since there are no decisions to make, it's mindless and easy. And, of course, get your family involved whenever possible.
Posted on Wednesday, March, 30th, 2011 at 1:38 PM (No comments)
Face the day with peace of mind and confidence by organizing these daily-use spaces in your home.
1) Kitchen — It's the heart of the home and usually where everything lands when it comes in the door. If the kitchen is in chaos due to mail, school bags and recent purchases, it can add stress to your day and be a barrier to family meal time.
2) Home Office — Win the battle against paper and develop systems for handling paperwork and mail. If you have a home-based business, you want an orderly, professional-looking office so that you can focus on your business. Being organized in this space means an easy-to-use filing system and a space that you enjoy being in. Read more...
Posted on Saturday, March, 26th, 2011 at 1:15 PM (No comments)
They say the size of your trash can is directly related to how much you are willing to throw out. Go bigger. If you have an itty, bitty trash can by your desk, get a bigger one. And, if you handle your mail in other rooms, like the family room, keep a trash can in there, too!
Posted on Sunday, March, 20th, 2011 at 9:43 PM (No comments)
If you go an entire season without wearing that great shirt or perfect pants, then maybe you don't love them as much as you thought. How do you remember if you wore the items? Turn the hangers away from you at the start of the season. When you wear the item, turn the hanger back to normal.